Wearable Detection Device for UV And Polluted Air Exposure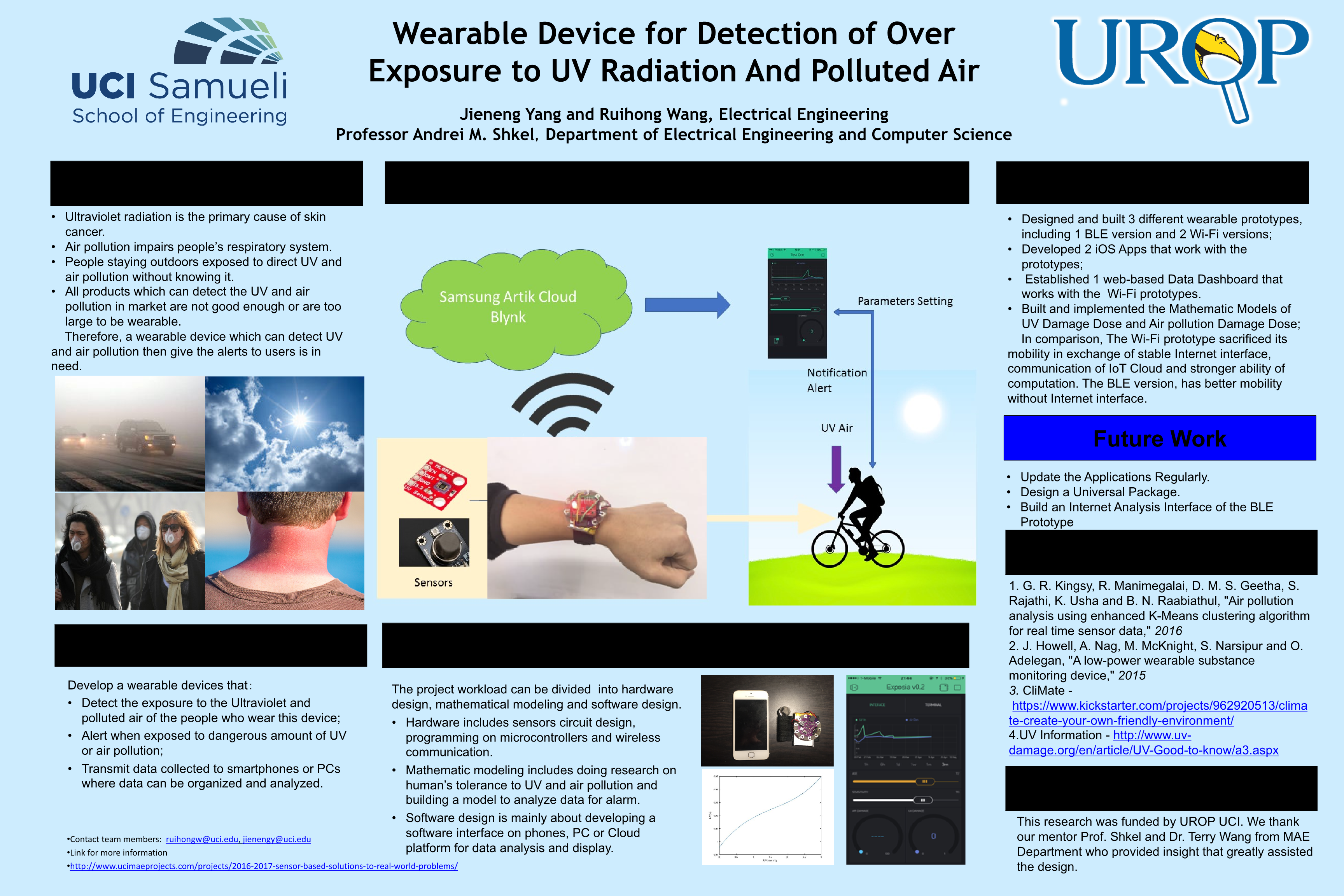 Name: Jieneng Yang
Email: jienengy@uci.edu
Team Lead Name: Ruihong Wang
Email: ruihongw@uci.edu
Safety Manager Name:
Email:
Document Manager Name:
Email:
Purchasing Manager
Initial Project Information
Project Type

Student Innovations

Field of Interest

Sensor plays very important role in robotics, plant automation, health monitoring systems, consumer electronics (cell phones, gaming platforms), etc. To develop an application it is very important to understand sensor parameters to design a control or monitoring system. Some examples for the sensors that are broadly used in industries are inertial, pressure, temperature, gas, humidity, IR, PIR, Laser, Ultrasonic, etc.

Description

The topic will give engineering design teams (5 students per team) an opportunity to propose a sensor-based solutions to real-world problems. The students will develop a hands-on project for three quarters, develop a prototype, record a presentation, and present results at the IEEE Virtual Conference on Applications of Commercial Sensors (VCACS). The project and presentations at this conference describe the problems being addressed and explain the designs and fabrication of prototype solutions. The designs, schematics, microprocessor code, CAD files, etc., for the prototypes will be made available for public, virtually to anybody who is interested in reproducing and/or extending the functionality of the proposed solutions. The goal of this project is to create a community of "makers" who share information with each other in an environment in which the information being shared has been peer-reviewed by the IEEE. See details and examples at http://2016.ieee-vcacs.org

Maximum Number of Students

15 (3 teams with 5 students per team)

Additional Information

See Notes Below

Contact Method

email advisor (for now)
Notes: The activity is encouraged and partially funded by the IEEE Sensors Council. Some companies, the manufacturers of sensors platforms, might be sponsoring the activity. The students are expected to submit the results of their projects to the IEEE VCACS: (1) 15-minute video describing the project, (2) paper manuscript – IEEE journal style two-column layout, (3) Ancillary files: A zip file with PPT slides, computer codes, circuit layouts, parts list, CAD files, etc. (all the details will be provided). The results of accepted papers will be published in the IEEE Xplore. The project may result in submission to the IEEE Sensors for the Best Student Paper Competition.
Some sample projects from VCACS 2015:
(1) Pulse band: A Hands-on Tutorial on How to Design a Smart Wristband to Monitor Heart-Rate
(2) A Low-Power Wearable Substance Monitoring Device
(3) Design and Characterization of Breath Analysis System for BAC Prediction
(4) Heart Arrhythmia Detection
(5) Implementation and Use of the Electrooculogram in Sleep Monitoring
(6) Low Cost Spectrometer Accessory for Cell Phone Based Optical Sensor
(7)Textile Sensor System for Electrocardiogram Monitoring
(8) Wearable SpO2 and Sleep Posture Monitoring System for Obstructive Sleep Apnea Patients
(9) Wireless Instrumented Walker for Remote Rehabilitation Monitoring
(10) 'sHaKe_n_SCALE': A Measurement System of Motor Characteristics of Parkinson's Disease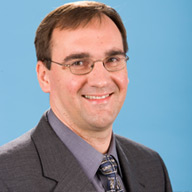 Discuss this project.