Your Next Generation Pet Feeder For A Healthier Friend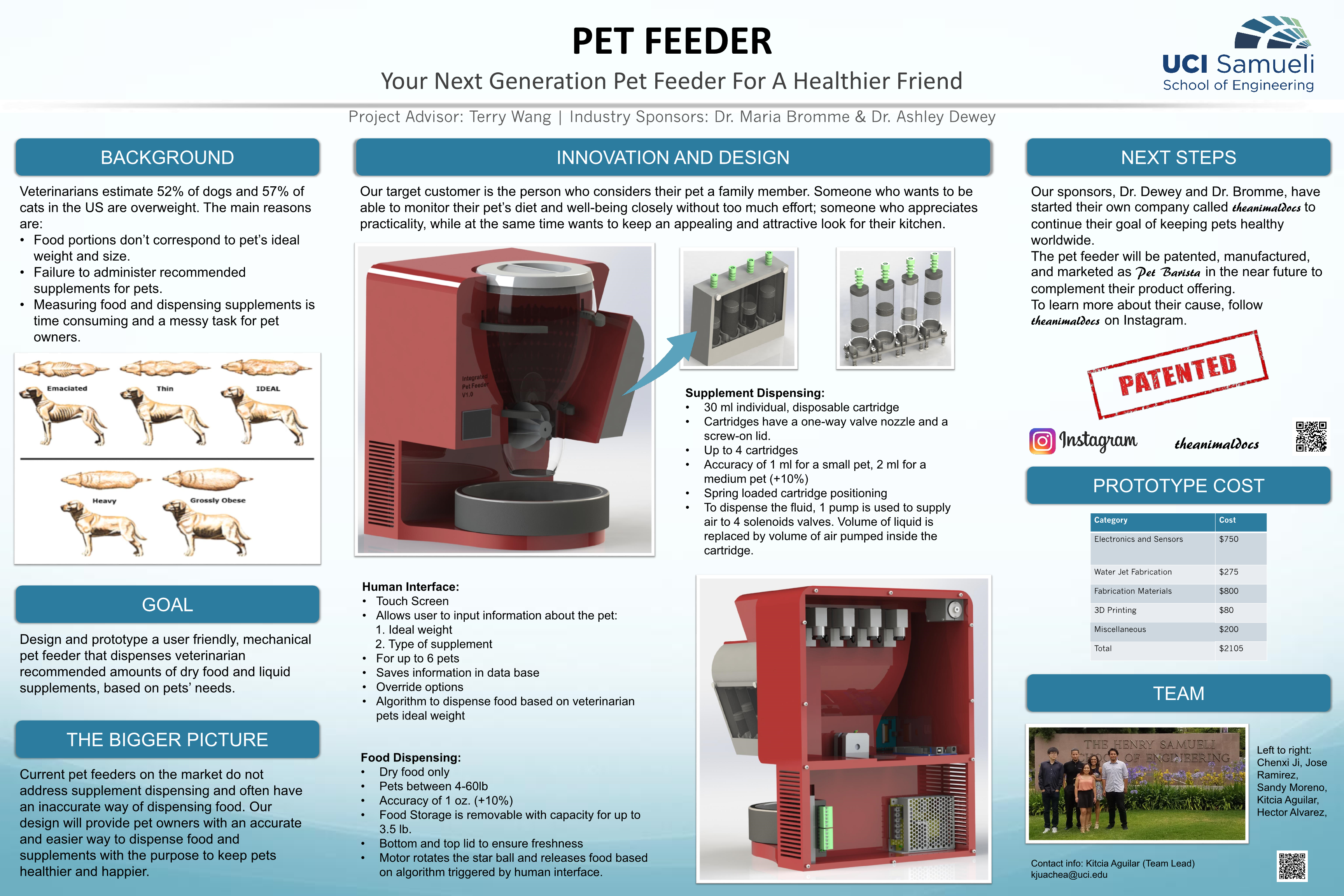 ---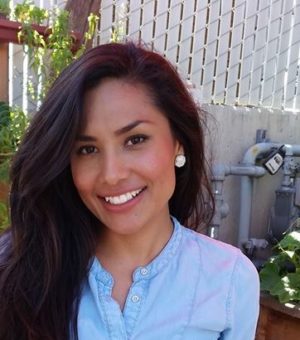 Name: Kitcia Juanche Aguilar
Email: kjuachea@uci.edu
Team Lead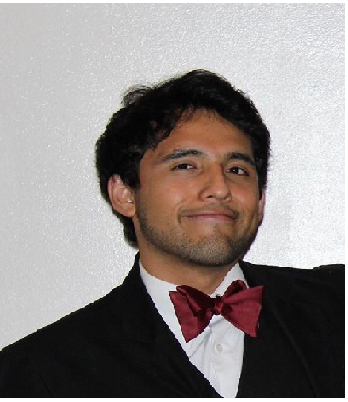 Name: Hector Alvarez
Email: hhalvare@uci.edu
Safety Manager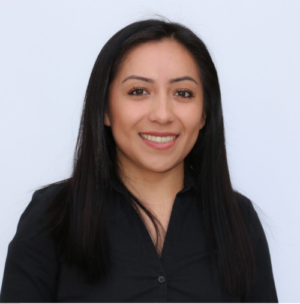 Name: Sandy Moreno Anaya
Email: snmoreno@uci.edu
Document Manager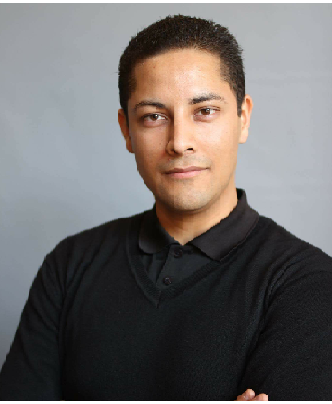 Name: Jose Ramirez
Email: jaramir6@uci.edu
Purchasing Manager
Initial Project Information
Field of Interest

Product Development, Controls, Robotics

Description

Product will allow owners to have an all-inclusive device that dispenses the appropriate amount of food based on the pet's body weight, as well as add the desired supplement(s) with the push of a button. See full description below.

Maximum Number of Students

8

Requirements

Senior status. Students will take 2 units for F, W, S unless otherwise accepted by advisor.

Additional Information

Potential patent opportunity and taking product to market for students.

Contact Method

email advisor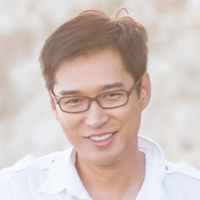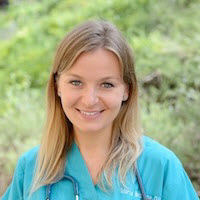 Dr. Maria Bromme
Industry Sponsor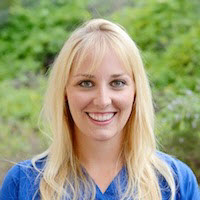 Dr. Ashley Dewey
Industry Sponsor
Discuss this project.
Full Description
---
The health of our domestic dogs and cats depends in part on their diet and access to veterinary care. As veterinary care for pets continues to advance, more responsibility is put on pet owners to comply in giving their pets the best possible standard of care. With increasingly busy lifestyles, it can be difficult for pet owners to commit to all veterinary advice, such as feeding an ideal amount of food for the pet's weight, adding vital supplements to each meal, and remembering to give monthly flea and heart worm prevention.
An estimated 52% of US dogs and 57% of US cats are overweight or obese. Most owners do not understand how much their pet should ideally be eating every day, and many pet owners fail to comply with veterinary advice on feeding due to inaccurate measurement systems (feeding a "few handfuls" or a few "scoops" and not using a standardized measurement). Many pet owners are therefore unsuccessful at achieving a healthy weight for their pets despite receiving the appropriate veterinary advice. Poor compliance is also prevalent with the administration of supplements recommended to pets with specific medical problems. Frequent complaints include the time-intensive and messy nature of administering certain supplements such as omega-3s, or failing to remember to give the desired supplement consistently.