 Name: Zihao Zou
Email: zzou1@uci.edu
Team Lead Name: Zhu Huang
Email: zhuang6@uci.edu
Safety Manager Name: Nuo Tian
Email: nuot@uci.edu
Document Manager Name: Robert Ai
Email: robertai0811@gmail.com
Purchasing Manager
Initial Project Information
Project Type

Student Innovation

Field of Interest

Aerodynamics, Vehicle Design.

Description

The goal of this project is to build an RC tilt-wing aircraft which can carry a defibrillator or first aid kit for emergency response. Combining the speed advantage of a fixed wing in longer range and the operational utility of vertical flight, this aircraft will be in great use for an event such as the Vegas shooting that just happened and anywhere that an ambulance is not quick enough. As for the basic requirements of the design, it will have to take off vertically and be able to carry 3 lb of payload with a range of 10 miles. Moreover, analyzing the performance of the wing in constant propwash during the hover to cruise transition in CFD would be another area of the research.

Maximum Number of Students

8

Requirements

No experience needed. Require skills such as CAD and Matlab. Basic aircraft knowledge and manufacture experience is preferred.

Additional Information

none

Contact Method

Contact team lead, Zihao Zou (zzou1@uci.edu).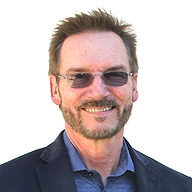 Ken Mease
Professor, Advisor
kmease@uci.edu