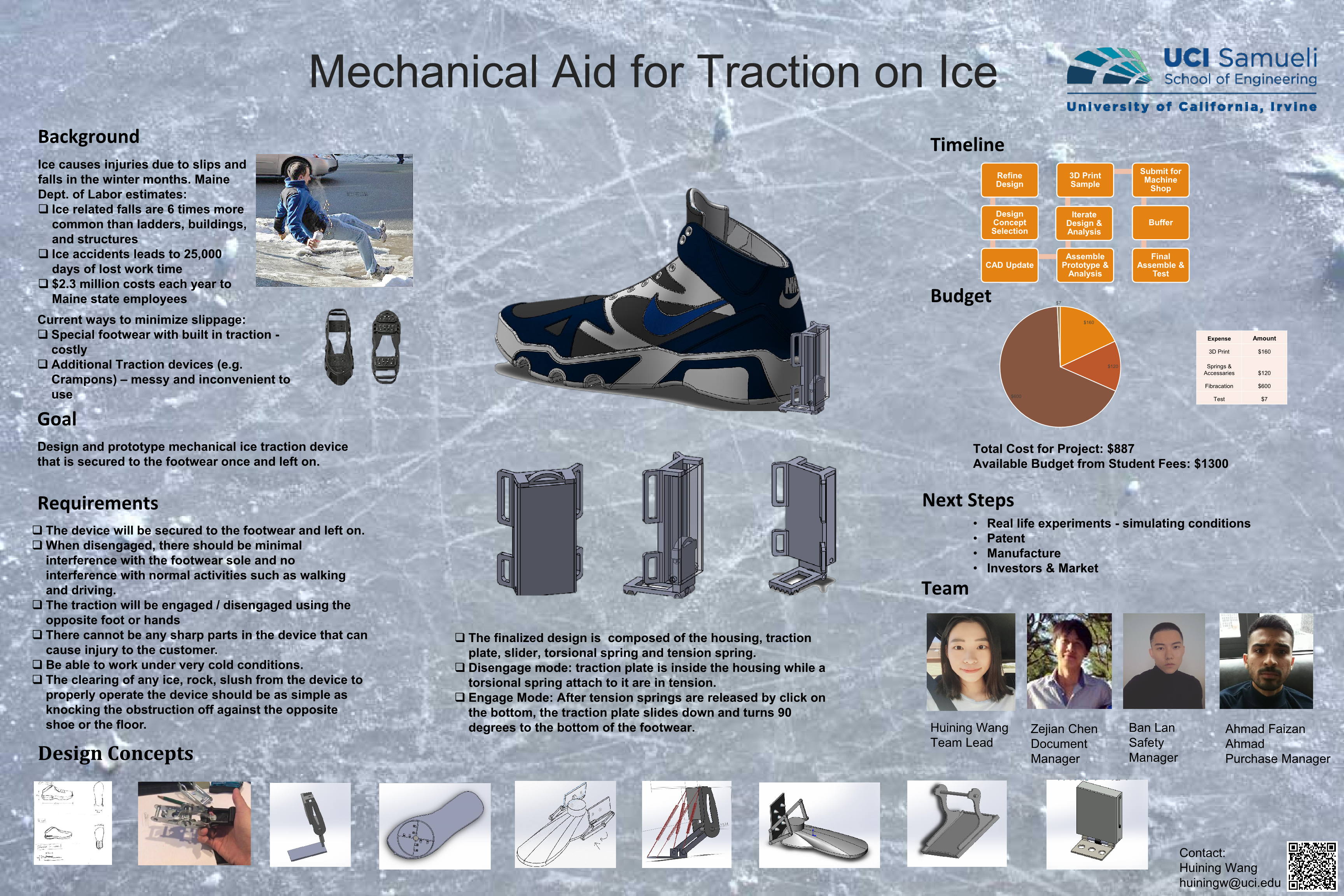 Name: Huining Wang
Email: huiningw@uci.edu
Team Lead Name: Ban Lan
Email: blan1@uci.edu
Safety Manager Name: Chih-l Chang
Email: chihic@uci.edu
Document Manager Name: Guohao Liu
Email: guohaol@uci.edu
Purchasing Manager
Initial Project Information
Field of Interest

Materials, Mechanics of Materials, Mechanism Development

Description

The challenge is to design a traction device that is secured to the footwear once and left on. The method providing the traction for the device needs to be engaged and disengaged with the opposite foot or the floor. See full description below.

Maximum Number of Students

4

Requirements

Senior status. Students will take 2 units for F, W, S unless otherwise accepted by advisor.

Additional Information

Potential patent opportunity and taking product to market for students.

Contact Method

email advisor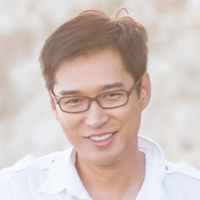 Jun Huang
Industry Sponsor
Discuss this project.
Full Description
---
Ice is a great surface for ice-skating, hockey, broomball, and curling. Unfortunately, ice also causes injury due to slips and falls during the winter months. The Maine Department of Labor estimates that snow and ice related falls are 6 times more common than falls from ladders, buildings and structures. Such accidents lead to more than 25,000 days of lost work time and $2.3 million in total costs each year for Maine state employees alone.
Slips and falls on ice can occur anywhere and to anyone. It can happen while walking to school, carrying groceries to the car, or even just walking to the mailbox to pick up mail. Injuries can range from minor sprains to fractures and concussions. Common ways to minimize the chance of slipping and falling is to use more caution, wear footwear with good traction, and to use traction devices, like crampons.

---