 Name:
Email:
Safety Manager Name:
Email:
Document Manager Name:
Email:
Purchasing Manager
Initial Project Information
Field of Interest

Investigate the Performance of A Graphene Nano Thermocouple.

Description

A thermocouple consists of 2 metal wires, which can be used to measure a point temperature. It is a helpful device for people who want to study heat transfer inside an engine or fuel cell battery. However, most of commercial thermocouples can't provide satis×ed high-accuracy and short time response. In other words, those thermocouples might neglect some important information, which can be used to improve performance of the engine or fuel cell battery. Our team, therefore, want to build a graphene nano termocouple and investigate the performance to see if there is a breakthrough. Moreover, we will connect this thermocouple with a Bluetooth so that we can directly connect the experimental results with a computer or a smart phone to achieve a high-ef×cient data process.

Maximum Number of Students

5

Requirements

No GPA required. Students who have taken mae107 ,120 are preferred.

Additional Information

none

Contact Method

We are welcome students with questions to email student lead Bowen and the adviser professor Wang. Email address for team lead Bowen: liub9@uci.edu. Email address for adviser Professor Wang: yunw@uci.edu.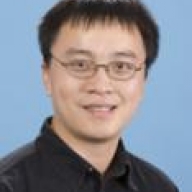 Discuss this project.