Enter Fall Team Roster Here. Team Lead
Name: Nicolas Auwaijan
Email: nauwaija@uci.edu Safety Manager
Name: Adrian Velasco
Email: ajvelas1@uci.edu Name: Leo Salgado
Email: lssalgad@uci.edu
Document Manager Name: Alec Ryan Carruthers
Email: carrutha@uci.edu
Purchasing Manager
Initial Project Information
Field of Interest

Combustion

Description

To build and design a test rig to allow proper measurements of combustion efficiency for a hot air balloon burner using an emission analyzer.

Maximum Number of Students

12

Requirements

contact advisor

Additional Information

none

Contact Method

Email student lead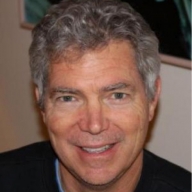 Derek Dunn-Rankin
Professor, Advisor
ddunnran@uci.edu
Discuss this project.